Welcome!
Eddy's Welding Inc. is a full-service welding and fabrication shop located in Ellicott City Maryland.
Incorporated in 1991, we offer over 200 years of combined experience.
We are in the business of fabrication and erection of miscellaneous and structural steel. We specialize in building and renovations to schools, churches, retail stores, office buildings, hospitals, parking garages, governmental agencies, military facilities, high security and classified areas.  We offer services for residential, commercial and industrial projects.



Recent Safety Awards • Fabrication & Erection Certifications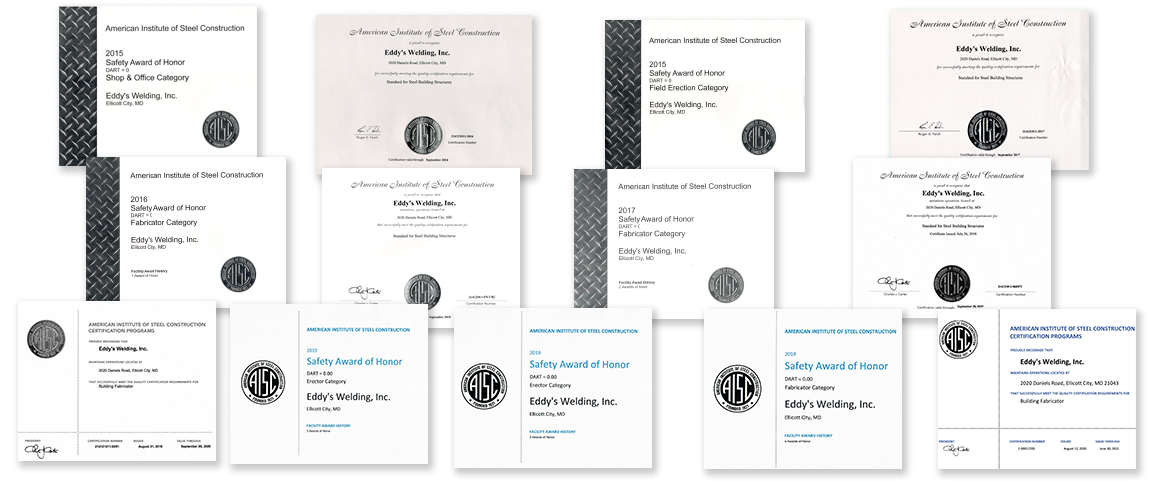 Here at Eddy's Welding, we are blessed with natural beauty all around us - as we are surrounded by Patapsco Valley State park. Wildlife like deer and geese are often seen wandering with their young, osprey and bald eagles fly over the shop. It is a great source of inspiration whenever we are working on a project.